by Charles Hugh Smith
Of Two Minds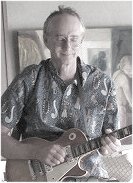 Nations that fail to adapt to the end of financialization and globalization will unravel.
We all sense the global order has cracked. The existing order is breaking down on multiple fronts. Those who have benefited from this arrangement are doing everything in their power to patch the cracks, while those who chafed under the old order's chains seek a new order that suits their interests.
The task now is to make sense of this complex inflection point in history.
Two statements summarize the transition from the existing global order to the next iteration:
1. Finance dominated resources in the old order. Now the roles will reverse and real-world resources will dominate finance. We can't "print our way" out of scarcities.
2. Reshuffling currencies and credit will not stop the breakdown of the global order's "waste is growth" Landfill Economy Model.