by Pam Martens and Russ Martens
Wall Street on Parade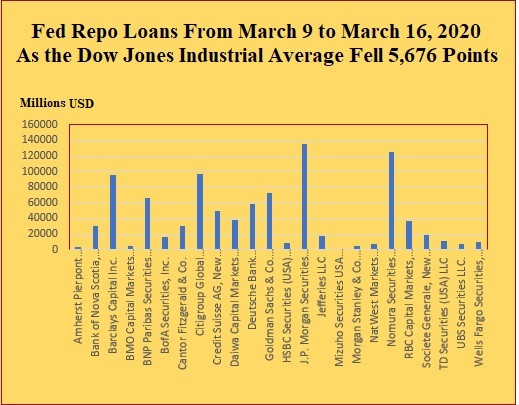 The Federal Reserve, the central bank of the United States, has a "dual mandate" to target inflation and to maintain "maximum sustainable employment." The Fed has zero mandate to target a specified level for the Dow Jones Industrial Average or to prevent stock market crashes by printing money out of thin air and pumping it out to the trading houses on Wall Street.
But under Fed Chair Ben Bernanke during the Wall Street crisis in 2008 and Fed Chair Jerome Powell in 2019-2020, that's exactly what the Fed decided to do.
The majority of the stock market is owned by the wealthiest 10 percent of Americans. Thus, when the stock market is bailed out by the Fed, which we can now show overtly occurred from March 9 through March 16 of 2020, the Fed is effectively bailing out the rich.