by Mac Slavo
SHTF Plan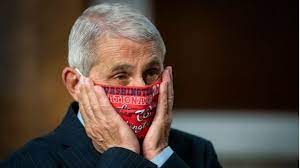 Dr. Anthony Fauci let it slip that humanity will probably never experience herd immunity to the SARS-CoV-2 virus. In the age of mass vaccination with the rulers demanding the fifth shot now, you would think herd immunity is inevitable if the mRNA gene therapy shots actually work.
COVID-19 mRNA Shots Are Legally Not Vaccines
According to a new article written by Dr. Anthony Fauci, President Joe Biden's chief medical adviser head medical tyrant, the director of the National Institute of Allergy and Infectious Diseases, the rulers finally have determined that we should be "living with" the virus instead of worrying about herd immunity.