from Zero Hedge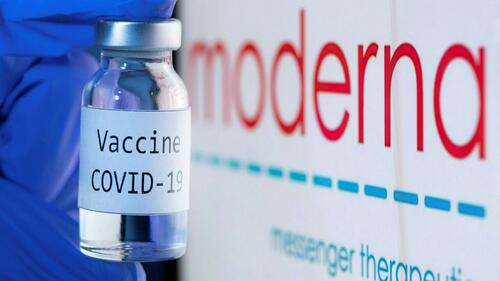 Get ready for another wave of COVID fearmongering as Big Pharma tries to push a second (then a third, then a fourth…) booster dose as demand wanes (even as scientists warn about a new hybrid mutant strain).
Moderna shares are tumbling on Tuesday after two of the world's most critical supranational bodies representing low- and middle-income countries have decided not to purchase hundreds of millions of additional doses of the company's vaccine as a result of waning demand.
The African Union and Covax, the Bill Gates and WHO-backed group dedicated to spreading (low cost) vaccines across the world, made the decision to pass on buying more jabs (while the US rolls out a second booster for older patients) as developing nations struggle to find enough customers eager to be inoculated.