by Pam Martens and Russ Martens
Wall Street on Parade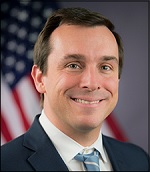 The above headline regarding Citadel Securities and Virtu Financial comes from a report authored by John Detrixhe that was published at Quartz in February of last year. The report found that as of December 2020 the New York Stock Exchange (NYSE) had a 19.9 percent share of stock market trading versus 13.4 for Citadel Securities and 9.4 percent for Virtu Financial. This gave Citadel Securities and Virtu a combined stock market trading share of 22.8 percent versus 19.9 for the NYSE.
The big problem with this picture is that neither Citadel Securities or Virtu Financial are registered as stock exchanges and neither are regulated by the SEC as stock exchanges. Citadel Securities is a broker-dealer that pays for order flow from at least nine online brokerage firms and has a dubious history of regulatory fines and abusive behavior. Virtu Financial is a market maker and high frequency trading firm that bragged in its IPO prospectus that it had only one losing day in 1,238 days of trading.