by Craig Hemke
Sprott Money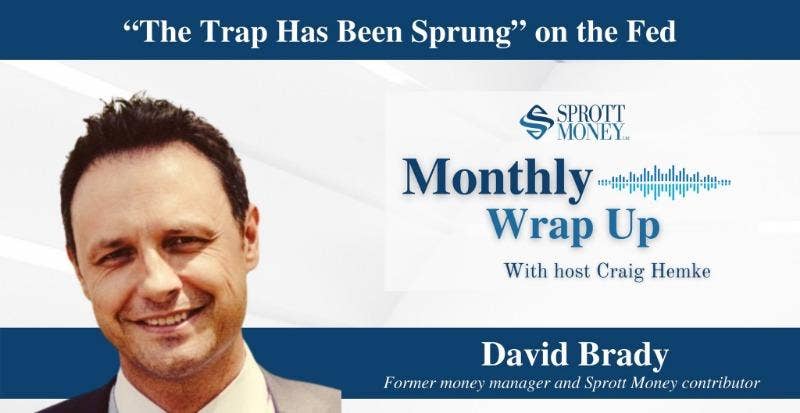 March came in like a lion, with war in Ukraine and spiking metals, but will it go out like a lamb? Host Craig Hemke sits down with former money manager and Sprott Money contributor David Brady to break down all the latest gold and silver news.
In this edition of The Monthly Wrap-Up, you'll hear:
– The "game changer" coming out of Russia
– Why the Fed is trying to engineer a recession
– Plus: are gold and silver the new TINA?