by Charles Hugh Smith
Of Two Minds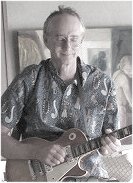 Sealing the USD's coffin requires conjuring up a replacement reserve currency, and that turns out to be a lot more challenging than many understand.
You know the scene in movies where the body-bag is being zipped up or the coffin lid slid into place when the recently deceased startles everyone by suddenly sitting upright? That's an analogy for the funeral currently being planned for the US dollar–a funeral that has been cancelled.
OK, I get it: there are plenty of reasons why so many expect the dollar to die: it's a fiat currency, for goodness sakes, and those always die sooner than expected; US debt is soaring like an Elon Musk rocket; its purchasing power is in freefall; America's unipolar moment is history in a multi-polar world, and let's face it, it's simply not as pretty as other currencies.
Die, dollar, die!