[Ed. Note: Meanwhile, the unvaccinated can still buy court-side seating at NBA games.]
by Paul Bois
Breitbart.com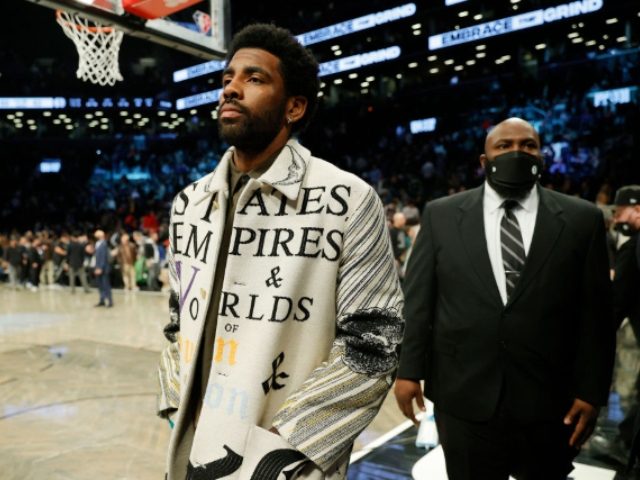 The Brooklyn Nets were fined $50,000 by the NBA for breaking coronavirus protocols by letting the unvaccinated Kyrie Irving into the Barclay's Center locker room.
According to a statement from the NBA, the offense occurred on March 13 when Kyrie Irving, who was in permitted attendance at the game, entered the locker room.
"The Brooklyn Nets organization has been fined $50,000 for violating local New York City law and league health and safety protocols during the team's March 13th game against the New York Knicks at Barclays Center," the NBA said.
"The violation occurred when the Nets permitted Kyrie Irving, who was in attendance at the game, to enter the team's locker room," it added.