by Pam Martens
Wall Street on Parade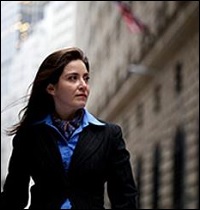 For more than two decades, the general counsels of Wall Street's mega banks have been meeting together secretly once a year at ritzy hotels and resorts around the world. This would appear to be a clear violation of anti-trust law but since Wall Street's revolving door has compromised the U.S. Department of Justice over much of that time span, there has been no pushback from the Justice Department to shut down these clandestine meetings.
Wall Street insiders say that among the top agenda items at this annual confab are strategy sessions on how to keep Congress from enacting legislation that would bring an end to Wall Street's privatized justice system called mandatory arbitration. This system allows the most serially corrupt industry in America to effectively lock the nation's courthouse doors to claims of fraud from its workers and customers. This private justice system also keeps the details of many of Wall Street's systemic crimes out of the press.