by John W. Whitehead and Nisha Whitehead
The Rutherford Institute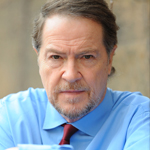 "Experience teaches us to be most on our guard to protect liberty when the government's purposes are beneficent." – Supreme Court Justice Louis D. Brandeis
A federal COVID-19 vaccination strike force may soon be knocking on your door, especially if you live in a community with low vaccination rates. Will you let them in?
More to the point, are you required to open the door?
The Biden Administration has announced that it plans to send federal "surge response teams" on a "targeted community door-to-door outreach" to communities with low vaccination rates in order to promote the safety and accessibility of the COVID-19 vaccines.