from Zero Hedge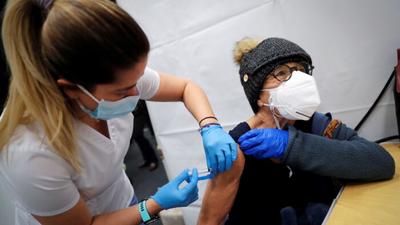 Earlier in the week Biden suggested that those who are yet to be vaccinated are "sowing enormous confusion."
"We have a pandemic because of the unvaccinated, and they're sowing enormous confusion," Biden said.
"And there's only one thing we know for sure, if those other 100 million people got vaccinated, we'd be in a very different world. So get vaccinated. If you haven't, you're not nearly as smart as I said you were."
And now he has gone to '11' on the 'your body, no choice' amplifier, saying tonight that he'll require federal workers to prove they've been vaccinated against Covid-19 or wear masks and submit to frequent coronavirus testing.