[Ed. Note: Does anyone even remember when crypto were supposed to be "the enemy of the banks," or is that talking point completely lost and forgotten in the sub-$100-BTC era?]
from Zero Hedge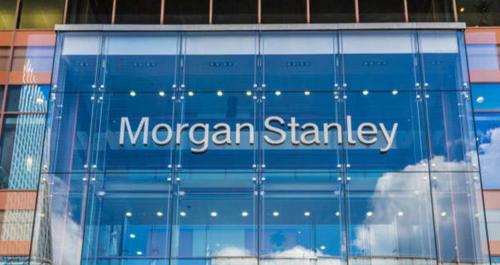 Morgan Stanley is about to become the first major US bank to offer its wealth-management client access to cryptocurrency funds.
In a major coup for former hedge fund manager Mike Novogratz, a veteran crypto bull who held on during the long bear market that started after the late-2017 peak, MS is reportedly offering some clients access to two funds managed by Novo's Galaxy Digital, along with a third fund that's a joint offering from FS Investments and bitcoin company NYDIG.
According to CNBC, which broke the story (the financial news channel often brings on Novogratz to comment on the cryptocurrency market), MS sent its financial advisors an email Wednesday alerting them to the new offerings. The crypto funds will only be offered to clients who describe their risk tolerance as "aggressive" and who have at least $2MM in assets held by the firm. MS's wealth division manages $4 trillion for mostly high-net-worth individuals and families.