by Charlie Spiering
Breitbart.com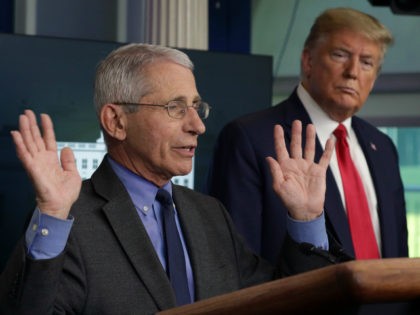 Former President Donald Trump criticized Dr. Anthony Fauci for his advice on battling the coronavirus pandemic in an interview released Monday.
"He's a better pitcher of a baseball than he is at what he does because he is wrong so much," Trump said, referring back to Fauci's terrible opening pitch at Nationals Stadium in July 2020.
The former president spoke about Dr. Fauci during a podcast interview with Fox News host Lisa Marie Booth.