by Kristina Wong
Breitbart.com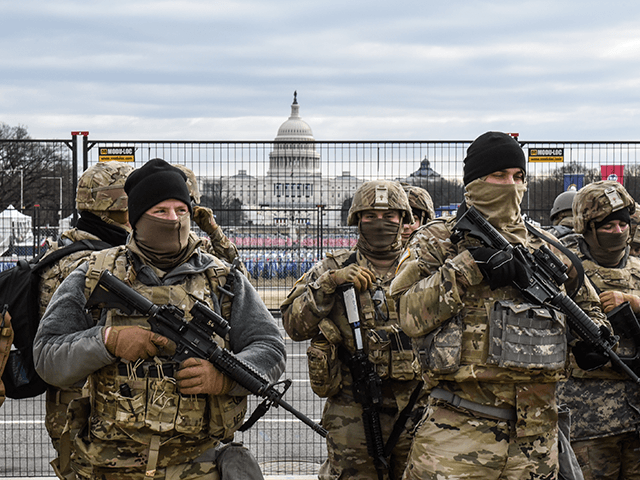 National Guard members might still be deployed to the nation's capital through the fall of 2021, according to a recent report.
According to the exclusive report by FOX 5's Sierra Fox:
The National Security Council is asking the Department of Defense to engage Capitol Police on planning for post-March 12th support, according to the e-mail.
According to the report, there is a scheduled meeting for the agencies to discuss the presence on Wednesday, February 17.
The email, according to FOX 5, was from Robert Salesses who began Performing the Duties of the Assistant Secretary of Defense for Homeland Defense and Global Security on January 20, 2021. It said: