by Penny Starr
Breitbart.com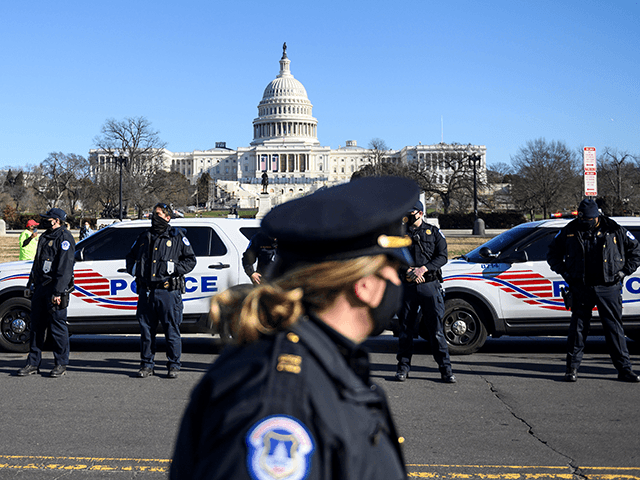 Federal law enforcement is investigating more than a dozen police officers in D.C. and other jurisdictions across the country for alleged participation in protests over election results, including at least two officers who were at the Capitol when it was attacked.
CNN reported on two officers who have been suspended following their alleged participation in Wednesday's protest at the Capitol building:
One of the Capitol police officers took a selfie with someone who was part of the mob that overtook the Capitol and the other wore a "Make America Great Again" hat and started directing people around the building, according to Rep. Tim Ryan, an Ohio Democrat. He didn't disclose how many other officers were under investigation but confirmed it was between 10 and 15, and didn't say what they were being scrutinized for except that it was their behavior during the riot.