by Pam Martens and Russ Martens
Wall Street on Parade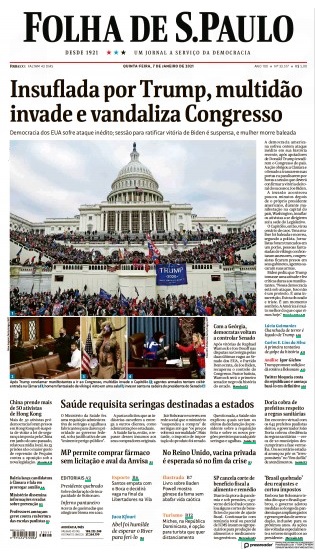 There is growing anger in America today as the public has time to digest the violent video footage of Trump's citizen militia storming the Capital building yesterday. According to the Washington, D.C. Police Chief, Robert Contee, four people died during the melee, one woman from a gunshot wound inside the Capital building and three others from "medical emergencies." Contee also reported that at least 56 police officers were injured.
As questions grow as to why the Capitol Police were not adequately prepared for the invasion, Army Secretary Ryan McCarthy announced at a news conference today that the military is erecting a seven-foot, non-scalable fence around the full perimeter of the Capitol. McCarthy also announced that 6,200 National Guard troops from Washington, D.C. and six states will be deployed to the area. McCarthy said these security measures will be in place for "no less than the next 30 days."
It is also becoming clear today that the rioters that Trump said he loved and called "patriots" have heaped disgrace on the United States on the front pages of newspapers around the world.
Continue Reading at WallStreetOnParade.com…