from Zero Hedge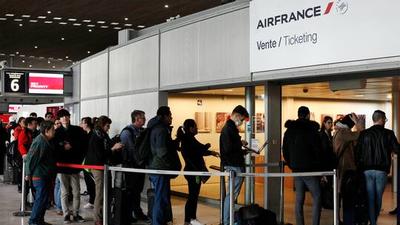 The back and forth between the outgoing and incoming administrations is approaching peak humor levels.
Late on Monday, the Trump admin announced plans to lift airline travel bans that kept most visitors from Europe, the United Kingdom and Brazil away since last spring, when President Trump imposed bans on those countries as part of his administration's initial response to the coronavirus pandemic.
Under a presidential proclamation released by the White House on Monday, the change would go into effect Jan. 26, the same day as new requirements announced last week that all people flying to the U.S. from abroad test negative for Covid-19 no more than three days before their flights. Restrictions on travel from China and Iran would remain in place.