by Charles Hugh Smith
Of Two Minds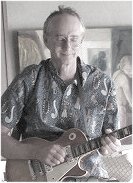 All the tricks to hide our unaffordable cost structure have reached marginal returns. Reality is about to intrude.
There is much talk of tyranny in the political realm, but little is said about the tyrannies in the economic realm, a primary one being the tyranny of high costs: high costs crush the economy from within and enslave those attempting to start enterprises or keep their businesses afloat.
Traditionally, costs are broken down into fixed costs such as rent and fees which don't change regardless of whether business is good or bad, and operating costs such as payrolls, fuel, etc. which rise and fall with revenues.
To some degree, this division no longer matters, because the entire cost structure of our economy is tyrannically high: if rent, insurance, taxes and general overhead don't eat you alive, then labor overhead (healthcare insurance, etc.) and other operating costs will.
Continue Reading at OfTwoMinds.com…