by Pam Martens and Russ Martens
Wall Street on Parade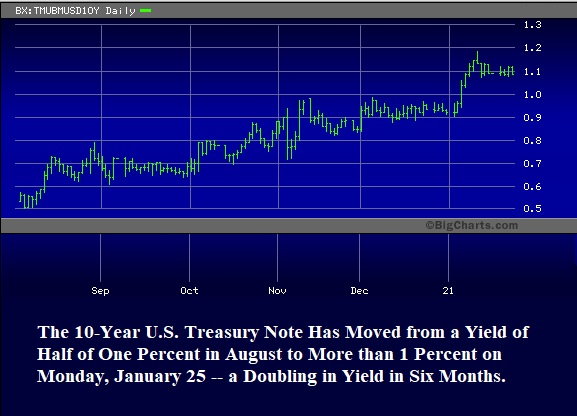 The chart above reminded us of what happened in the London Whale saga at JPMorgan Chase. The London derivatives traders at JPMorgan Chase were making such huge bets in a specific credit index that they effectively became the market with no escape route to unwind their losing trades. The bank had, insanely, used customer deposits to make those wild bets and ended up losing at least $6.2 billion.
Since August 6 of last year, the Fed has purchased $400 billion of U.S. Treasury notes and bonds. Despite that massive amount of propping up the market, the yield on the 10-year Treasury has more than doubled, from half of one percent to a yield of 1.05 percent at 7:30 a.m. this morning. That means that all of those billions of dollars in Treasuries that the Fed bought at lower yields are now trading at losses.