by Charles Hugh Smith
Of Two Minds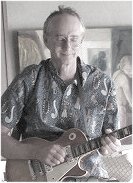 Here's looking at you, Federal Reserve–thanks for perfecting 'legalized looting' and neofeudalism in America.
The problem with pushing a pendulum to its maximum extreme on one end is that it will swing back to the other extreme minus a tiny bit of friction.
America has pushed wealth/income inequality, unfairness and legalized looting to the maximum extreme. Now it will experience the swing back to the other extreme. This will manifest in a number of ways, one of which is a self-organizing populist war on wealth and the wealthy.
To say the system is rigged to benefit the already-wealthy and powerful is a gross understatement. Take the tax code as an example–thousands of pages of arcane tax breaks and giveaways passed by a thoroughly corrupted Congress and thousands more pages of arcane regulations and legal precedents.
Continue Reading at OfTwoMinds.com…