by Pam Martens and Russ Martens
Wall Street on Parade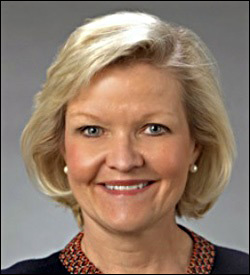 Last Saturday, the sitting President of the United States, Donald Trump, called the Secretary of State of Georgia, Brad Raffensperger, and told him this: "I only need 11,000 votes. Fellas, I need 11,000 votes. Give me a break." The Washington Post has posted the audio of the call. That phone call has come under withering criticism as an attempt to coerce votes from a state Trump lost in the November 3 election.
Among those on the call as an apparent advisor to Trump was attorney Cleta Mitchell, who at no point suggested to Trump that what he was saying might be illegal. Mitchell is a long-time law partner at Foley & Lardner, which is now attempting to distance itself from the mess. The law firm released a statement which coyly stated: "We are aware of, and are concerned by, Ms. Mitchell's participation in the January 2 conference call and are working to understand her involvement more thoroughly." Seriously?