by Hannah Bleau
Breitbart.com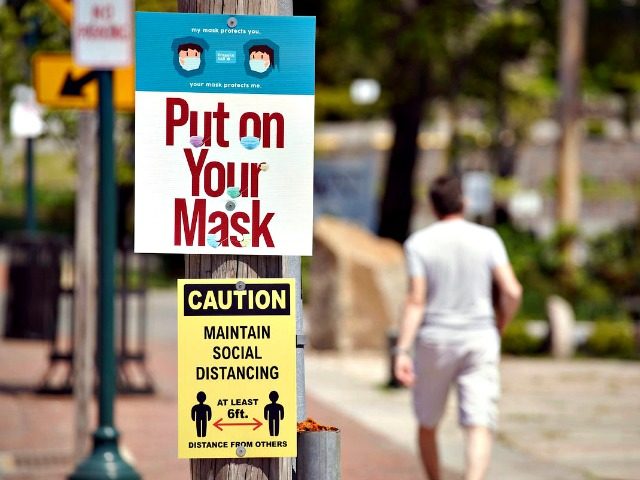 Wyoming is the latest state to implement a statewide mask mandate, with the order going into effect on Wednesday. However, Sweetwater County Sheriff John Grossnickle has warned the mandate is simply "unenforceable."
The order requires masks in all indoor public spaces, as well as on public transportation, though those with medical conditions are exempt from the order. Gatherings have also been limited to no more than ten.
"Science tells us limiting gatherings of groups and using face coverings are effective in slowing transmission of this virus," Gov. Mark Gordon (R) said, contending the steps will help the state avoid shutting down the economy.
"This is a necessary step to ensure a happy and healthy holiday season and a safer and Merry Christmas, and set ourselves in good stead for the new year," the governor continued.