by Pam Martens and Russ Martens
Wall Street on Parade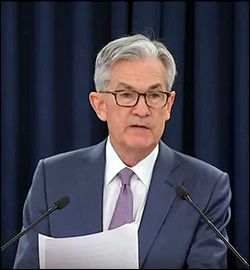 The U.S. Senate Banking Committee, the House Financial Services Committee, and the U.S. mainstream business media now thoroughly qualify as the dumb tourists snapping photos of the raging bull statue on Wall Street as the Wall Street banks loot the country for the second time in a decade.
Last Thursday the Financial Stability Oversight Council (pronounced F-SOC) released its 2020 Annual Report. Those tend to be tediously boring reports that tell one nothing meaningful about the true state of the Wall Street mega banks, so we just got around to perusing the document yesterday. Mixed in with the typical snooze-worthy minutiae was a bombshell that made us sit up straight in our chair. Those cumulative repo loans totaling more than $9 trillion to the trading houses on Wall Street that the Fed had been making from September 17 of 2019 – months before the onset of COVID-19 anywhere in the world – didn't actually stop in July as the daily data from the Fed made it seem. The New York Fed simply went dark and stopped reporting how many billions of dollars a week it was funneling to miscreant mega banks on Wall Street as food pantry lines grew by miles across the U.S. and 3.3 million small businesses were forced to shutter.