by Pam Martens and Russ Martens
Wall Street on Parade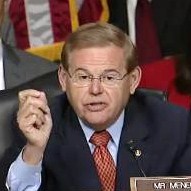 The Orwellian nature of U.S. politics as well as the delusional Republican narrative that the U.S. economy has made a robust recovery and "turned the corner" was on tortuous display at yesterday's Senate Banking hearing.
Trump's loyal devotees on the Senate Banking Committee continued to promote the narrative that job growth is stellar. It isn't job "growth," it's simply some people being called back to the same jobs after their employers reopened after a shutdown because of the pandemic. The Trump administration's own Department of Labor reported on November 25 that the total number of people claiming unemployment benefits in all unemployment benefit programs for the week ending November 7 was 20,452,223. The 20.4 million figure is 13.7 times where that number stood for the same week in 2019 before the pandemic struck.
Continue Reading at WallStreetOnParade.com…