by Pam Martens and Russ Martens
Wall Street on Parade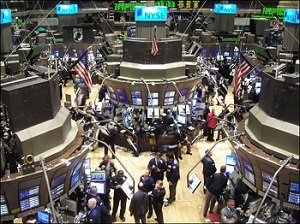 As most folks know, the fate of the Biden administration, the fate of the nation, and the future of millions of Americans about to become homeless through foreclosures, evictions and their businesses shuttering as a result of the pandemic – thus creating lots of distressed real estate debt for hedge funds and Wall Street speculators to scoop up on the cheap – hangs on the outcome of two U.S. Senate races in Georgia slated for January 5.
Those January runoff elections in Georgia resulted from the outcome of the November 3 election when incumbent Republican Senators David Perdue and Kelly Loeffler (who was appointed to her Senate seat by Georgia Governor Ben Kemp) failed to get more than 50 percent of the vote. The two candidates are now facing tight races against their Democratic challengers in Georgia. Perdue is facing off against Jon Ossoff while Loeffler is pitted against Raphael Warnock.
Continue Reading at WallStreetOnParade.com…