by Mac Slavo
SHTF Plan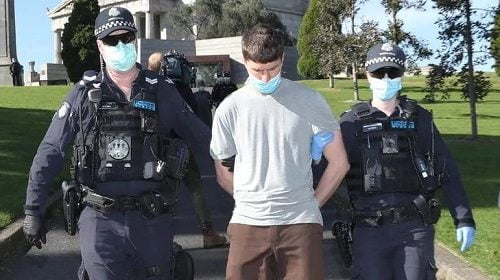 The Health Department of New York state has put out an urgent appeal for what the NY Post called "Mask squad" staffers to go to Rockland and Orange counties "to perform COVID-19 community outreach and enforce mask and social distancing safety protocols amid fears of a second wave of the virus." The Gestapo is on American soil.
The Health Department of New York which is now losing thousands of people every day due to its high taxes, draconian rules, and coercive regulations has decided they need to use force and violence to implement their New World Order totalitarian regime.
"The DOH is responsible for community outreach and enforcement of Executive Orders and regulations related to the use of face-coverings/masks and social distancing to prevent the spread of COVID-19," the department said in a Monday email to employees in its office of health insurance programs.