by Pam Martens and Russ Martens
Wall Street on Parade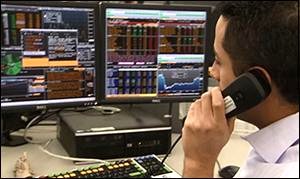 Few Americans are aware that the central bank of the United States, the Federal Reserve, has its own trading desk in New York that interacts every business day with the trading desks of the giant Wall Street banks. When Americans think of massive trading operations, names like JPMorgan, Goldman Sachs, Morgan Stanley, UBS and Citigroup come to mind. But if we measure trading desks by the value of their portfolio holdings, these global banks are pikers compared to the Fed's trading desk, operated by one of its 12 private regional banks, the Federal Reserve Bank of New York (New York Fed).
Using the New York Fed's own annual reports to obtain the data, we can report that the New York Fed's Trading Desk has grown from $576 billion in holdings of domestic securities as of December 31, 2008 (at the peak of the last financial crisis) to $6.59 trillion as of December 9, 2020. And according to the New York Fed's most recent financial statement, its Trading Desk's domestic securities holdings have spiked by $15.9 billion in just the past week.
This is how the New York Fed explains why it has a massive Trading Desk: