by John Hussman of Hussman Funds
Advisor Perspectives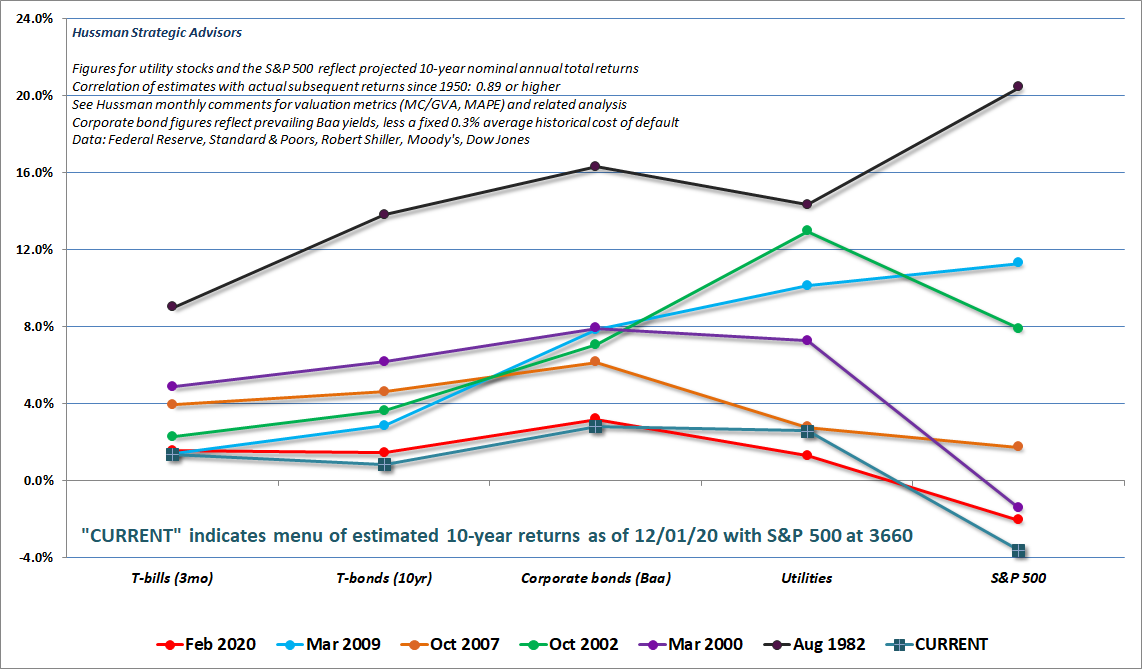 One of the most insidious ideas foisted on investors by Wall Street, in tacit cooperation with activist policy makers at the Federal Reserve, is the fiction that zero interest rates offer investors "no alternative" but to speculate in risky securities.
Recall that it was exactly this fiction that led investors to chase mortgage securities during the run-up to the 2007 market peak and housing bubble, and its collapse in the global financial crisis. It was exactly this fiction that enabled a weakly-regulated Wall Street to package and sell enormous volumes of low-grade, financially-engineered mortgage securities, in order to satisfy the demand of yield-starved investors for more "product."
Somebody always pays when the house of cards collapses, and it's usually the public – through a combination of bailout costs and employment losses.