by Charles Hugh Smith
Of Two Minds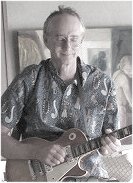 What we need is not a return to the corrupt, tottering kleptocracy of 2019, but a re-democratization of capital, agency and money.
I'm hopeful about 2021, and no, it's not because of the vaccines or the end of lockdowns or anything related to Covid. The status quo is cheering the fantasy that we'll soon return to the debt-soaked glory days of 2019 when everything was peachy.
The problem with this "brand" of magical thinking is that stripped of self-serving PR, the world of 2019 was an autocratic kleptocracy stripmining the planet to enrich the few at the expense of the many. Viewed through this lens, what's hopeful isn't returning to an autocratic kleptocracy but moving beyond it.
The most hopeful thing in my mind is that the Status Quo is devolving from its internal contradictions and excesses. Here's the status quo in a nutshell:
The solution to too much debt is more debt.
Continue Reading at OfTwoMinds.com…