by Penny Starr
Breitbart.com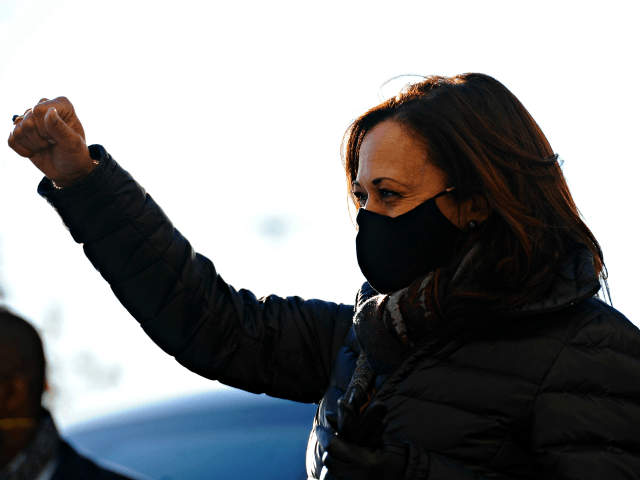 During a campaign stop in Fayetteville, North Carolina, on Sunday, Democrat vice presidential candidate Kamala Harris said she does not believe that the 2020 presidential election will end up in the hands of the U.S. Supreme Court.
"Well, first of all, we plan to decisively win this election," Harris told reporters. "So, I don't, I don't think we're going to need to get to that point."
[…] At the North Carolina appearance, Harris gave three reasons why, she said, people should vote on Tuesday.
"One, honor the ancestors," Harris said.
"All those folks who marched, shouted," Harris said, citing the late civil rights leader Rep. John Lewis (D-GA) and the 19th Amendment that gave women the right to vote.