[Ed. Note: There's certainly "an embarrassment" taking place. We can agree on that much.]
by Kyle Morris
Breitbart.com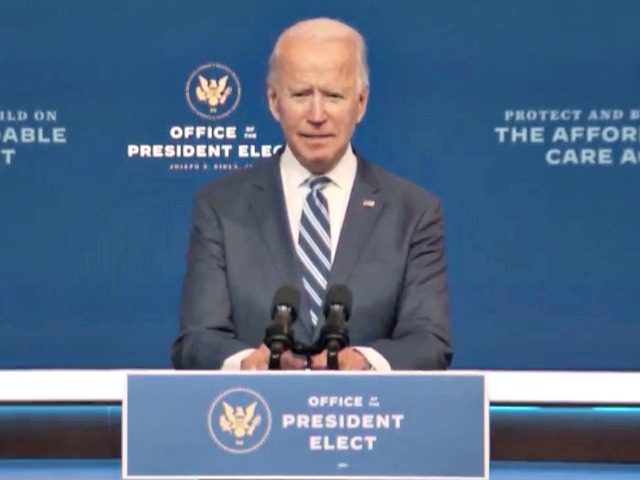 Joe Biden told reporters on Tuesday that it is "an embarrassment" that President Trump has not yet conceded the election.
While the media has declared Biden the "president-elect," several battleground states, including Georgia, Pennsylvania, Arizona, and Nevada are still counting and reanalyzing ballots and counting procedures.
RealClearPolitics lists Biden as receiving 259 electoral votes, 11 short of the 70 needed to capture the presidency. CNN claims Biden has 279 votes, while Fox News is more robust, awarding Biden 290 votes.
Nevertheless, Biden said it is "an embarrassment" that his opponent has not given up despite the conflicting opinions and legal challenges.
Continue Reading at Breitbart.com…