by Jack Montgomery
Breitbart.com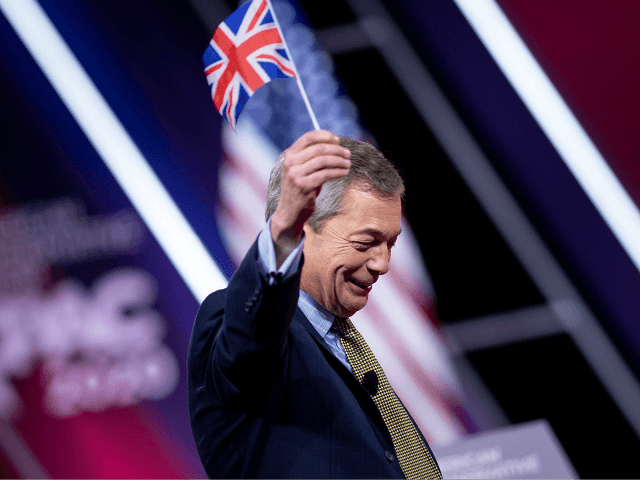 Nigel Farage is relaunching the Brexit Party as the Reform Party, expanding its remit to post-independence issues including opposition to the coronavirus lockdown.
The former UKIP supremo, who led to Brexit Party to victory in the last European Parliament elections Britain was forced to participate in just weeks after its founding in 2019, had teased the move in a social media video shot in the United States, where he has been on the campaign trail with his friend and ally Donald Trump.
"I'm here in Washington D.C. We're two days away from a presidential election; it's now being completely dominated by the COVID-19 crisis," Farage said.
"Here's the interesting point: Joe Biden very much takes the line there's going to be a long, dark winter coming, and that America needs to lock down further. That's his pitch to the American people, that they'll be safer under him.