by Charles Hugh Smith
Of Two Minds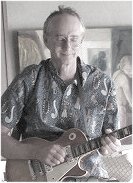 "Doing more of what's hollowed out our economy and society" is a slippery path to ruin.
Things change, supposedly immutable systems crumble and delusions die. That's the lay of the land in the The Empire of Uncertainty I described yesterday.
It's difficult not to be reminded of the Antonine Plague of 165 AD that crippled the Western Roman Empire. The exact nature of the virus that struck down as many as one-third of the Empire's residents is unknown; it's thought to be an early variant of measles or smallpox.
One would have guessed the populace achieved "herd immunity" after the first wave devastated the Empire, but that's not what happened. The plague continued until 180 AD, and recurred a decade later, continuing to sow misery and economic costs.
Continue Reading at OfTwoMinds.com…