by Kyle Morris
Breitbart.com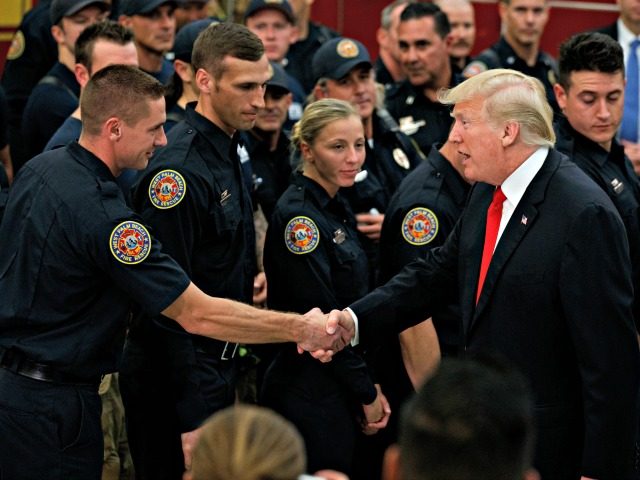 The Philadelphia Firefighters Union has voted to uphold its endorsement of President Donald Trump ahead of the 2020 presidential election.
The American Arbitration Association, which represents the Internation Association of Firefighters Local 22, sent out ballots to its members two weeks ago and asked whether the firefighters in the union wanted to repeal the union's endorsement of President Trump.
After the ballots were filled out and returned, the union found that 1,400 of its members wanted to uphold the endorsement, while 782 members wanted to repeal public support for the president.