by Joel B. Pollak
Breitbart.com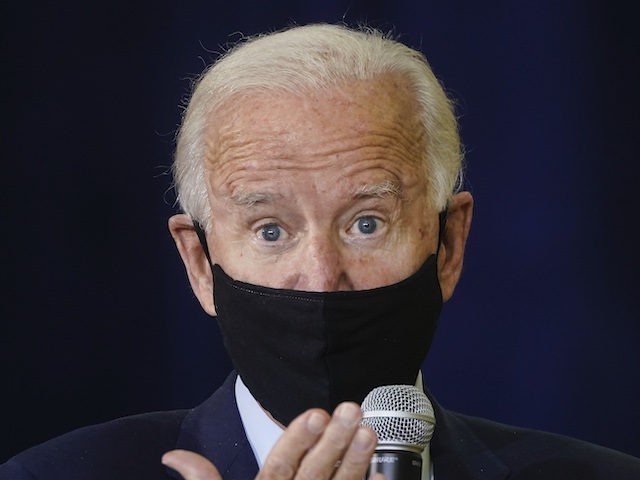 Former Vice President Joe Biden told a Wisconsin reporter Tuesday evening that there is "no basis" for the accusation that his son, Hunter Biden, profited from foreign business partners by selling access to his father during his tenure in office.
Adrienne Pedersen of Milwaukee ABC affiliate WISN 12 News' interviewed Biden, who was at his home in Delaware after "calling a lid" for several days leading up to Thursday's final presidential debate.
Pedersen asked about the story, which is based on the release of emails purportedly from Hunter Biden's abandoned laptop, as well as emails from Bevan Cooney, a former business partner of Hunter Biden who is currently serving time in prison.
The emails provide evidence that Hunter Biden arranged a meeting between his father and an adviser to the corrupt Ukrainian energy company, Burisma. They also suggest Hunter Biden's business partners arranged White House meetings for senior Chinese executives and officials.