The legal doctrine makes it considerably harder to hold cops accountable. Trump refused to address it.
by Billy Binion
Reason.com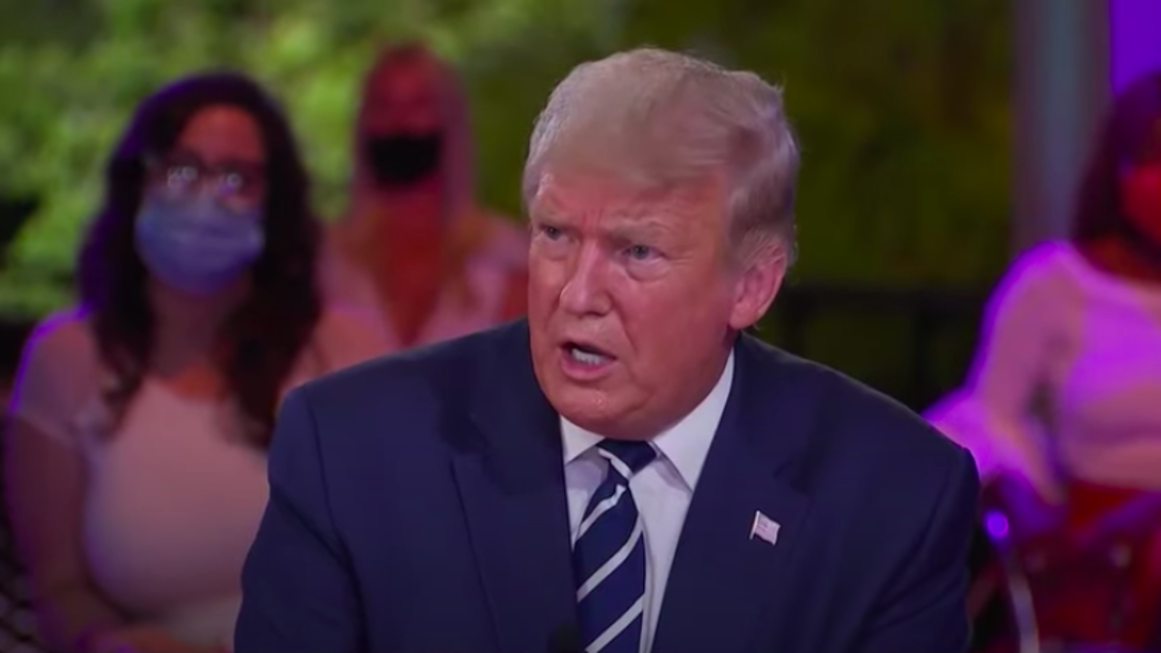 "I have done more for the African-American community than any president with the exception of Abraham Lincoln," said President Donald Trump on Thursday evening as he addressed an audience member during his NBC town hall. The question asked of him: What would he do for people of color who are made anxious by reports of police brutality, especially in the wake of George Floyd's death?
The president invoked a bill put forth by Sen. Tim Scott (R–S.C.) as evidence of his openness to police reform and cited Democrats' refusal to pass it as proof that he is the pro-criminal justice leader the country needs.
But Scott's bill was largely toothless; it promised to create a national database of incidents where cops killed or severely injured someone, and it encouraged departments to ban chokeholds by dangling federal grants as incentive.