by Charles Hugh Smith
Of Two Minds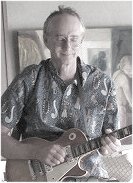 While the Federal Reserve and the Billionaire Class push the stock market to new highs to promote a false facade of prosperity, everyday life will fall apart.
How will the status quo collapse? An open conflict–a civil war, an insurrection, a coup–appeals to our affection for drama, but the more likely reality is a decidedly undramatic dissolution in which all the elements of our way of life we reckoned were solid and permanent simply melt into air, to borrow Marx's trenchant phrase.
In other words, Rome won't be sacked by Barbarians, or ignite in an insurrectionary conflagration–everything will simply stop working as those burdened with the impossible task of keeping a failed system glued together simply walk away.
If we examine the collapse of the Soviet Union and the Western Roman Empire, we can trace the eventual collapse to the sudden psychological shift from an assumption of permanence that found expression in denial (Rome can't fall, it's eternal…) or in the universal belief that life was unchanging and so everything was forever.
Continue Reading at OfTwoMinds.com…