by Charles Hugh Smith
Of Two Minds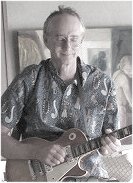 The best-case scenario is those who love their "great city" will accept the daunting reality that even greatness can go bankrupt.
Two recent essays pin each end of the "urban exodus" spectrum. James Altucher's sensationalized NYC Is Dead Forever, Here's Why focuses on the technological improvements in bandwidth that enable digital-economy types to work from anywhere, and the destabilizing threat of rising crime. In his telling, both will drive an accelerating urban exodus over the long-term,.
Jerry Seinfeld's sharp rebuttal, So You Think New York Is 'Dead', focuses on the inherent greatness of NYC and other global metropolises based on their unique concentration of wealth, arts, creativity, entertainment, business, diversity, culture, signature neighborhoods, etc.
The core issue neither writer addresses is the financial viability of high-cost, high-tax urban centers.