by Dr. Ron Paul
Ron Paul Institute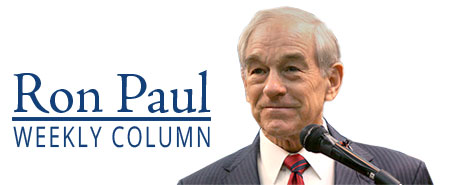 According to the Congressional Budget Office's (CBO) latest "Update on the Budget Outlook," this year's $3.3 trillion federal deficit is not just three times larger than last year: it is the largest federal deficit in history. The CBO update also predicts that the federal debt will equal 104 percent of the gross domestic product (GDP) next year and will reach 108 percent of GDP by 2030.
The CBO update also shows that the Social Security, Medicare, and highway trust funds will all be bankrupt by 2031. This will put pressure on Congress to bail out the trust funds thus further increasing the debt.
This year's spike in federal spending was caused by the multi-trillion dollar coronavirus relief/economic stimulus bills passed by Congress and signed by the president. However, spending had already increased by $937 billion from the time President Trump was sworn in until the lockdown.
Continue Reading at RonPaulInstitute.org…