Police are seeking the public's help in identifying all those involved
by David Aaro
FOX News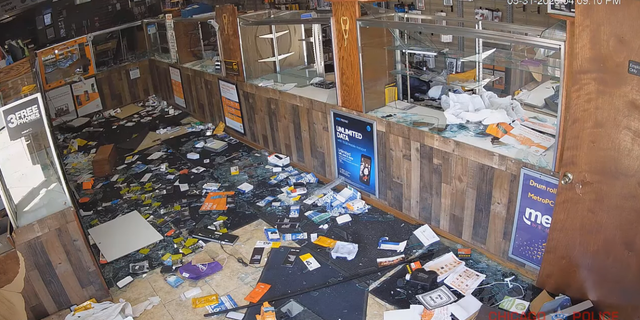 Chicago police on Tuesday released surveillance video asking for the public's help in identifying a group of people who broke in and ransacked a store on the city's West Side back in May.
Video showed dozens of people swarming the West Chicago Avenue business, which sold electronics among other items, around 1:45 p.m. on May 31.
Many were captured taking whatever merchandise they could find over a roughly 25-minute period. At least one person violently kicked and shattered a protective covering under a counter that housed additional items.
[…] The aftermath of the looting spree saw the store looking like a shell of itself. The floor was littered with items and packaging as well as shattered cases that previously had protected the store's merchandise. Walls that held up goods and electronics were stripped bare, with only a few items remaining.
Continue Reading at FOXNews.com…