'Watch your mouth, we're on television,' Cuomo says
by Brian Flood
FOX News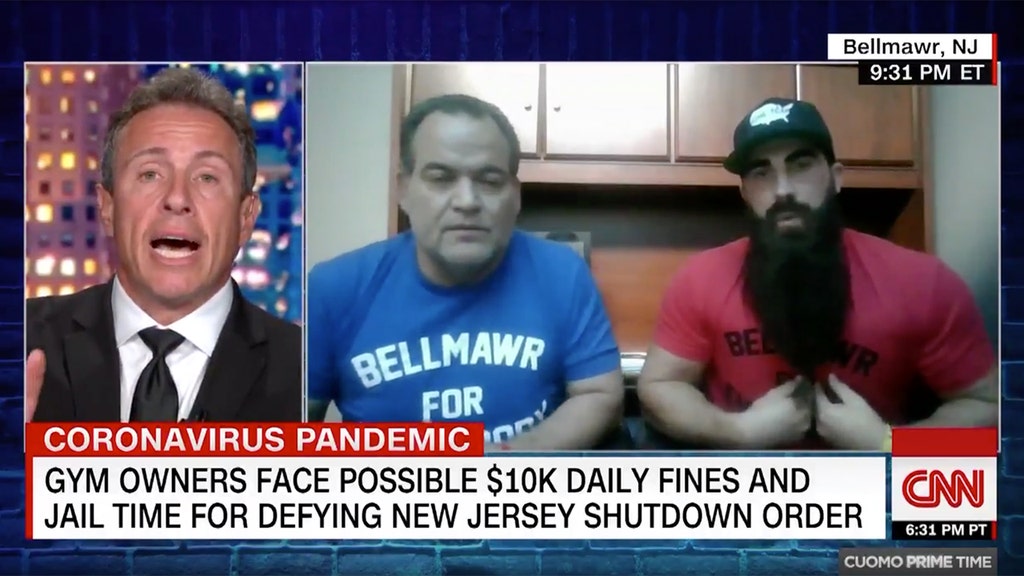 CNN's Chris Cuomo accused a pair of New Jersey gym owners of sounding like "political actors" during a wild interview on Tuesday night that featured one of the business owners dropping an f-bomb on live TV before the trio of muscle men found common ground.
Atilis Gym in Bellmawr, N.J., is facing existential consequences for reopening in violation of state and local coronavirus guidelines and co-owners Ian Smith and Frank Trumbetti joined "Cuomo Prime Time" to share their side of the story.
The gym owners declared that his gym is just as essential as liquor stores and other businesses that were allowed to remain open when the state forced gyms to shutter.
"This isn't about opening up a gym, they have violated everyone's constitutional rights," Trumbetti said.
Continue Reading at FOXNews.com…