by Joshua Caplan
Breitbart.com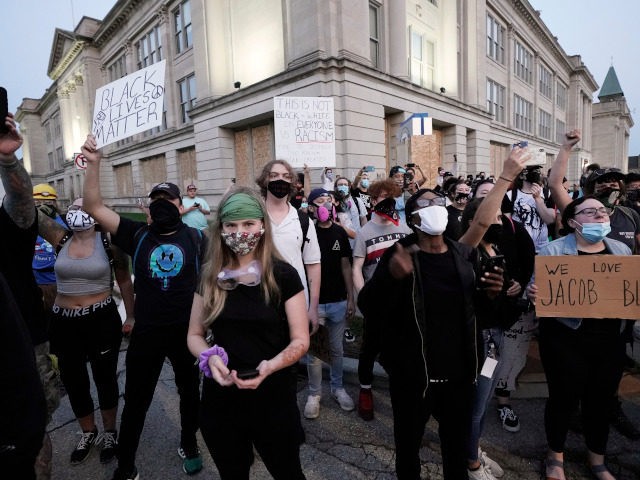 Protesters outside Kenosha County Courthouse shouted anti-American and anti-law enforcement slogans during a Tuesday evening demonstration prompted by a police-involved shooting of a 29-year-old black man, according to footage shared to social media.
Photos posted to Twitter by Townhall reporter Julio Rosas show National Guardsmen protecting the courthouse behind a newly-erected fence. Next, Rosas shared video of a young woman shouting "Kill the police!" as she clutched an America flag.
[…] Moments later, another video posted shows one woman yelling "Death to America!" as she kicked the fence. An American flag can also be seen being burned.
Continue Reading at Breitbart.com…