by Charles Hugh Smith
Of Two Minds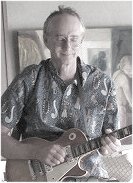 No federal bailout or stimulus can reverse these three dynamics, and no amount of legerdemain can replace the spending of the top 10%.
Few of those anxiously seeking a rebound in consumer spending take into account the top 10% of households account for almost 50% of consumption, and that top 10% skews heavily to the older, wealthier top tier whose free-spending ways have been built on the enormous wealth effect as their stocks, bonds and real estate assets have soared in value over the past 12 years.
The top 10% has largely escaped the significant financial hits cutting a swath through the bottom 90%, but that's about to change. Few of the top 10% have seen their pensions cut, their portfolios of stocks and bonds shredded, their home value in free-fall or their managerial / technocrat position eliminated. Most are watching the financial devastation from the security of owning 85% of the nation's assets, and from positions in the protected-class with access to federal money, either directly or indirectly.
Three factors could materially suppress the future consumption of those responsible for 50% of all consumer spending.