The protests continue, as does the tear gassing.
by Nancy Rommelmann
Reason.com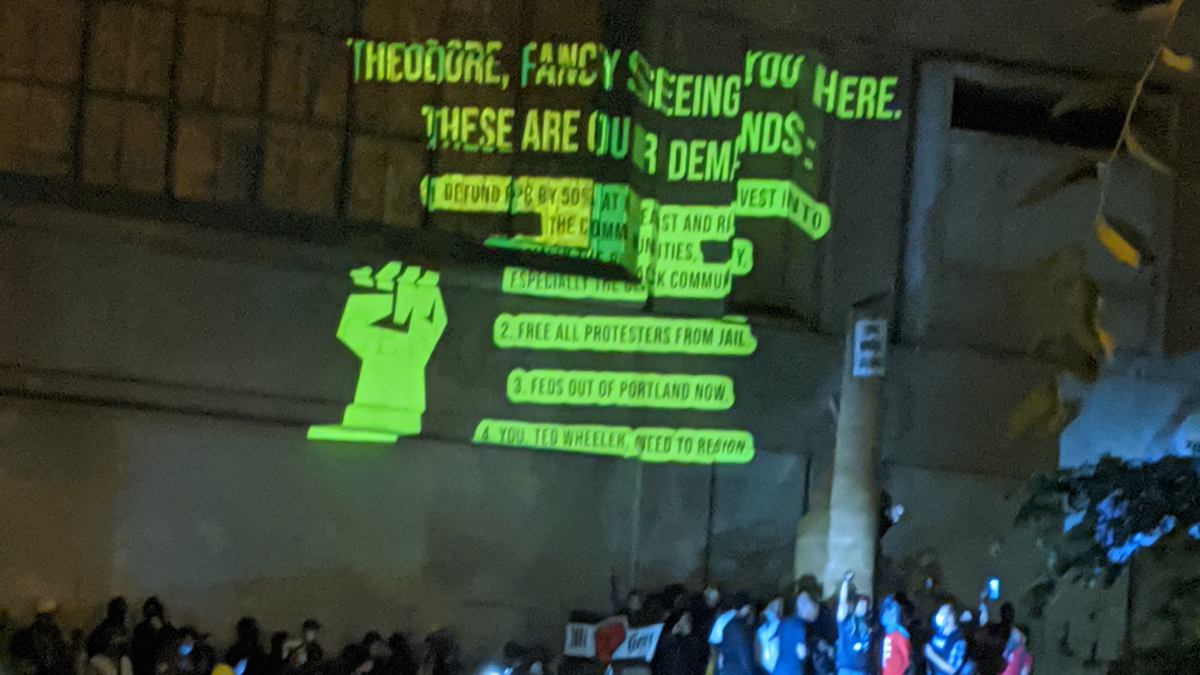 I decide not to hit the protests so early this time. Before 10 p.m., it's mostly people milling in the park across from the federal building, asking if you've heard of Riot Ribs, and why don't you write about that? COVID-19 is on the rise in Portland and the streets and traffic remind me of what it was like in NYC in mid-May: eerily empty, few other cars, very few people as I drive up Broadway.
Or at least this is how it was before the tear gassing started.
There are not many people walking to the federal building, three or four kids I might take for LARPers—black bandanas pulled over their faces, black bike helmets, black jeans—but who knows? I've just had dinner with a friend who gently tried to school me on the protestors' more radical factions.
Continue Reading at Reason.com…