by Charles Hugh Smith
Of Two Minds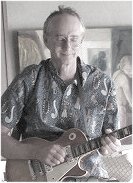 Just as the rewards of central-bank bubbles have not been evenly distributed, the pain created by the collapse of the bubbles won't be evenly distributed, either.
We've reached an interesting juncture in history, and I don't mean the pandemic. I'm referring to the normalization of extremes in the economy, in social decay and in political dysfunction and polarization.
Let's ask a very simple question. The S&P 500 stock index went up five-fold from its 2009 low at 667 to a recent high around 3,400. Did your income rise five-fold since 2009? Probably not.
Houses that sold for $150,000 in 2000 are now valued at $900,000, a six-fold increase since 2000. Did your income rise six-fold since 2000? Probably not.
State university tuition has risen about 2.5 times from 2004 to 2019. Did your income rise 2.5-fold since 2004? Probably not.
Continue Reading at OfTwoMinds.com…