from Zero Hedge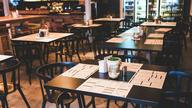 After several months of a slow recovery in restaurant dining data in the U.S. and across the globe, there is absolutely no evidence of a V-shaped recovery in the food industry and suggests millions of eateries are on the brink of collapse, consulting firm Aaron Allen & Associates told Bloomberg.
"Based on our estimates, we believe up to 10% of all restaurants globally will disappear, with 20% or more also going through a restructuring process," said founder Aaron Allen. "This is a conservative case, in our view."
Of the roughly 22 million restaurants worldwide, about 2.2 million are expected to shutter operations. Global restaurant traffic data via OpenTable shows little improvement in late June.
Continue Reading at ZeroHedge.com…