by Charles Hugh Smith
Of Two Minds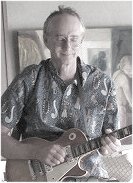 The global crisis is not merely economic; it is the result of profound financial, sociological and political trends described by Marx, Kafka, Orwell and Huxley.
The unfolding global crisis is best understood as the convergence of the dynamics described by Marx, Kafka, Orwell and Huxley. Let's start with Franz Kafka, the writer (1883-1924) who most eloquently captured the systemic injustices of all-powerful bureaucratic institutions–the alienation experienced by the hapless citizen enmeshed in the bureaucratic web, petty officialdom's mindless persecutions of the innocent, and the intrinsic absurdity of the centralized State best expressed in this phrase: "We expect errors, not justice."
If this isn't the most insightful summary of the current moment in history, then what is? A lawyer by training and practice, Kafka understood that the the more powerful and entrenched the institution and its bureaucracy, the greater the collateral damage rained on the innocent, and the more extreme the perversion of justice.
We are living in a Kafkaesque nightmare where suspicion alone justifies the government stealing from its citizens, and an unrelated crime (possessing drug paraphernalia) is used to justify state theft.
Continue Reading at OfTwoMinds.com…