by Steve St. Angelo
SRSRocco Report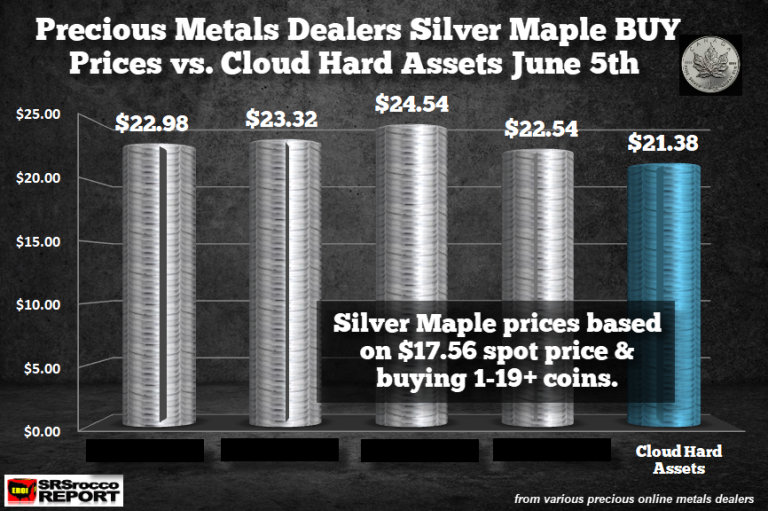 With the Canadian Mint now in full operation, there is finally the availability of 2020 Silver Maple Leafs once again in the market. Depending on the various online precious metals dealers, the premiums for the 2020 Silver Maple Leafs are ranging between $3.90-$6.98 per coin.
I was quite surprised to see one of the larger online precious metals dealers charge the highest premium. I incorrectly assumed that larger volume would equate to lower premiums. However, this wasn't the case. So, if you are a new investor in precious metals, it's a good idea to shop around for the best prices and services.
I would also recommend that new precious metals investors call up several of these larger online dealers and ask questions.
Continue Reading at SRSRoccoReport.com…