by Charles Hugh Smith
Of Two Minds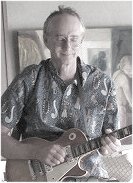 Once the government's ability to sustain its enforcement with money created out of thin air vanishes, the entire order vanishes along with it.
The era of waste, greed, fraud and living on borrowed money is dying, and those who've known no other way of living are mourning its passing. Its passing was inevitable, for any society that squanders its resources is unsustainable. Any society that makes private greed the primary motivator and priority is unsustainable. Any society that rewards fraud above all else is unsustainable. Any society which lives on money borrowed from the future and other forms of phantom capital is unsustainable.
We know this in our bones, but we fear the future because we know no other arrangement other than the unsustainable present. And so we hear the faint echo of the cries of alarm filling the streets of ancient Rome when the Bread and Circuses stopped: what do we do now?
When the free bread and entertainments disappeared, people found new arrangements. They left Rome.