by Pam Martens and Russ Martens
Wall Street on Parade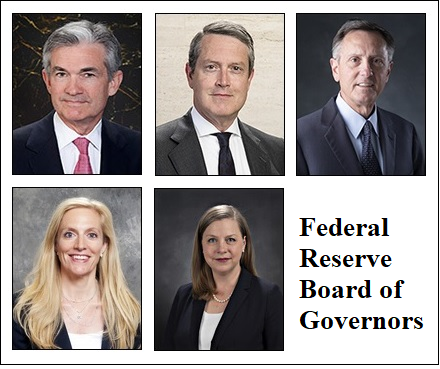 If there has been any positive outcome from the COVID-19 pandemic, it has been that the American people are beginning to take a cold, hard look at how the U.S. economy has been engineered as a vast wealth transfer system for the one percent.
We have peeled back the dark curtain further today on how the Federal Reserve has been structured as an unlimited money spigot to enrich that one percent as it privatizes profits for the criminally-inclined Wall Street titans and socializes the losses to the law-abiding 99 percent of hardworking Americans.
~~~
The Federal Reserve Board of Governors consists of seven individuals appointed by the President of the United States and confirmed by the U.S. Senate. As of today, only five of those Governor seats have been filled.